Effectively adding insulation to windows, door openings, the attic, walls, floors, etc is an easy, cost-effective way of reducing the amount of energy that potentially goes to waste. Not only does it prevent air from escaping, but it also helps to reduce the strain on your heating system by preventing it from overworking in order to maintain a comfortable temperature in both the winter and summer months. This can alleviate stress both on your wallet and your home appliances as they consume less energy.
How Insulation Works
Insulation is the key to a comfortable home, no matter the season. By preventing hot and cold air from entering or exiting your space, insulation can regulate the temperature in an energy-efficient way. It functions like a barrier by slowing the transfer of heat energy; in the summer, insulation helps keep cool air inside while blocking outside heat, while in winter, it prevents warm air from escaping. To make sure your attic is adequately insulated and you're taking full advantage of its cooling benefits, it's important to consult an expert and determine what type of insulation is best for your home. With proper installation, you'll be well on your way to cutting costs and reducing energy usage.
How Insulation Helps Save Energy
Keeping your home cool and warm is essential for comfort, and so understandably, it contributes to the largest share of energy consumption in a household. With air conditioning and heating accounting for up to 70% of total energy use, energy bills can take a huge chunk out of your budget. Investing in insulation or weather stripping can pay off in the long run as these prevent heat losses, keeping temperatures consistent while reducing energy consumption. Correctly sealing and insulating your home can make a big difference.
How Insulation Helps Energy Efficiency Solutions
Insulation is a highly cost-effective step toward improving the efficiency of any heating, ventilation, and air conditioning (HVAC) system. It helps to prevent outdoor air from infiltrating the filter, which reduces dust buildup—this drastically enhances system performance and can lead to substantial savings on energy bills. By investing in insulation, property owners can reduce their utility costs related to efficient heating and cooling by up to 15%, ensuring they get the most out of their HVAC systems while avoiding higher energy costs.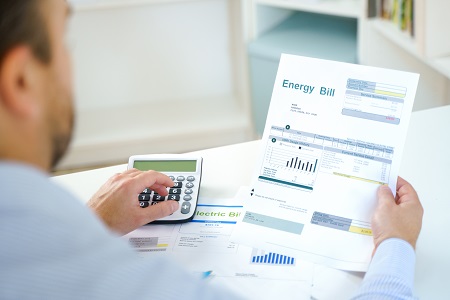 Why Having Interior and Exterior Protection Is the Most Optimal
While insulating the interior walls of your home can help reduce energy bills, improving the exterior wall insulation is more necessary than interior insulation. Interior insulation is more for soundproofing your home, whereas exterior insulation works to conserve climate conditions.
Taking on this project can be time-consuming but can result in a significant climate improvement for your living space. To determine if it is necessary to re-insulate your exterior walls, it is best to contact a professional and request a home energy audit. The audit will determine if and how to optimize the exterior wall insulation for maximum efficiency and cost savings.
How Wall, Floor, and Attic Insulation Will Save You
Having a sound outer shell of your home creates an important barrier that separates the temperature inside and outside your dwelling. Sealed walls, roof, attic, and floor with proper insulation are key to maintaining comfortable temperatures in winter and summer, allowing you to run your heating and cooling systems much more sparingly. Insulation is especially crucial for the upper level of a house, considering that hot air rises – anything less would allow it to escape. Ensuring your home's roof and attic have sufficient insulation is an effective way to maintain the desired temperature indoors, ensuring you don't face any uncomfortable surprises.
Insulating Old, Drafty Homes Will Save Your Energy Bills Greatly
Insulation can play a huge part in determining how high or low your annual heating and cooling bill is, especially in older homes where air leaks are a more common problem. Improving the insulation can ensure you get an adequate return on your energy investment and potentially lower your bill by up to 20%. When it comes to planning for new insulation or revamping existing insulation, focus on how to improve performance and factor in the long-term savings you will receive. If your home's last insulation project was more than 10 years ago, there's a good chance that the existing insulation may not be as effective as it could be, so look at ways to make sure you are getting the most out of every dollar you spend. It is also worth consulting an experienced professional who can evaluate the specific needs of your structure.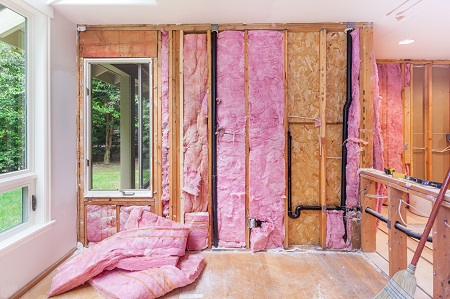 Northwest Weatherization Can Help You Start Saving Money
Consulting with experts from Northwest Weatherization is the perfect proactive solution to save on energy costs while improving your home's comfort levels. Older homes, in particular, are more vulnerable to energy loss due to their insulation materials wearing over time – among many other factors.
Fortunately, our Portland-based services offer an easy and economical method of upgrading your home's insulation that provides long-term benefits. Our insulation specialists assess the property for potential gaps in thermal barriers or air sealing and can then install our proprietary products that not only reduce energy loss but also raise comfort levels inside your home.
Investing a little of your hard-earned money in our offered services will make all the difference – you'll experience a better return on investment faster than you expect! Contact our weatherization team today to start saving!
Here are the related services we provide:
Insulation installation services
Air duct insulation services
Floor insulation
Visit our About Us page for more information about our company.