Being energy efficient isn't just about cutting down your electricity and gas usage – it's also about becoming more mindful of where and when energy is being used in your home. From ensuring light bulbs are turned off when not needed to investing in insulation or plantings to block out the sun, there are numerous creative ways to improve a home's energy efficiency. If you are interested in finding more ways to save money each year, invest in weatherization services for your home and contact your local weatherization company in Vancouver.
Start With an Energy Audit
With so many aspects to consider when monitoring your home's energy usage, it can be difficult to know where to start. A home energy audit is a perfect way to gain an all-encompassing understanding of exactly how much energy your household consumes and which areas could benefit from improvement. From assessing your home's heating and cooling system efficiency to inspecting your insulation levels, a home energy audit identifies key areas throughout your house where energy is either being used efficiently or wasted.
Service your Air Conditioner
Keeping the air filters in your cooling system clean and routinely replacing them can help make all the difference in energy consumption. With easy maintenance, you can reduce your system's energy use by as much as 15%– all without making any drastic changes!
Open Windows When It's Warm
Opening windows can be an effective and economical way to cool your home during the hot summer months, creating a cross-wise breeze that circulates much-needed air. Not only does this help maintain a comfortable temperature throughout the house, but it also eliminates the need to spend money on running air conditioners.
Use Ceiling Fans to Cool Off
A ceiling fan is a perfect addition to any room in your home. By forcing air down towards the floor, a ceiling fan can keep a space feeling fresh and comfortable with little effort on your part. In the colder months, run your fan clockwise at low speeds to better circulate heat from your HVAC system. In the summer, switch the direction of rotation and set it to a higher speed for some extra coolness.
Cook Outside When It's Hot
Cooking can be a fun, rewarding experience; however, heat generated by your oven and stovetop can take its toll on your air conditioning. To save energy, why not opt for something that doesn't generate as much heat – like slow cooking? Or even better – avoid applying extra strain to your home cooling system entirely by cooking outdoors while breathing in the fresh summer air.
Install Window Treatments
When the temperature spikes, energy-efficient window treatments offer an invaluable service. Investing in blinds and shades allows the sun's rays to be blocked while still allowing natural light and warmth into your home or office. And special films can be applied to your windows that thwart infrared rays, effectively eliminating heat gain on sweltering days.
Take Advantage of Sunlight
Natural light has many advantages in the home, so why not let it do its job? A home filled with sunlight can make a space look more inviting and help you better appreciate your decor. Brightening up your home during the daytime hours through the use of windows and sunlight is a great way to make the most of natural light while cutting down on energy costs from using artificial lighting.
Invest in a Smart Thermostat
Smart thermostats provide a great way to maintain comfort and save energy. They learn from your use, remember the settings you like, and then use sensors to detect temperature changes and make adjustments when it's most practical. This way, you can keep your home at just the right temperature, even when you're gone for the day or on vacation! With regular updates coming out for these tech-savvy devices, they are reliable and helpful in managing the climate of your home.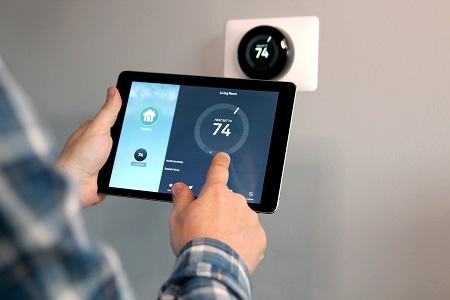 Use Bathroom Fans
Bathroom fans provide a unique service to your home. Not only do they rid the bathroom of unwanted odors, but they also help keep it at a comfortable temperature. By eliminating excessive humidity and heat, bathroom fans work to improve your overall comfort.
Wash Your Clothes in Cold Water
When it comes to laundry, washing in cold water is a great way to save money and help prolong the life of your clothes. Not only does using cold water reduce your water heating costs significantly, but it also keeps colors vibrant for longer and prevents clothes from shrinking.
Use the Dishwater Instead of Hand-Washing
We often hear that handwashing is the most efficient way to save energy and water when doing dishes. However, a modern dishwasher is even better. It actually uses less electricity than washing your dishes by hand since it can heat up the water in less time than running a tap. In terms of carbon footprint, dishwashers come out ahead because they help conserve energy and minimize water waste — all while eliminating elbow grease.
Use Smart Power Strips
Smart power strips are a useful tool to save energy and money in households. They cut off the standby power, or "phantom loads," used by electronics when not in use or shut down. This helps to reduce your electric bill; some sources estimate that it saves you up to $200 per year! Smart power strips don't just turn on and off–they can be programmed to a timer, an activity detector, remotely activated with a switch, or even be linked up with the "master device."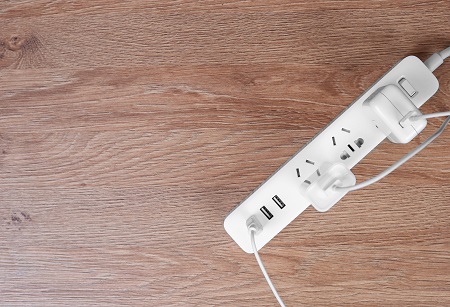 Use LED Lightbulbs
To maximize energy efficiency improvements and sustainability, LED lights are the clear choice in lightbulbs. Not only are they 90% more efficient than traditional bulbs and contain no harmful gases, but they can last an astonishing 20 years – significantly longer than the average incandescent bulb.
Weatherize Your Home Today to Maximise Savings
Northwest Weatherization is a leader in the industry when it comes to helping homeowners save money on their energy bills! Our weatherization specialists put customer service at the forefront, ensuring that – no matter the weatherization needs of your home – we provide outstanding service. We're proud to have won the Angie's List Super Service award every year since 2013! With Northwest Weatherization in charge of your home's energy efficiency, you can expect savings each month that follow up with lasting impacts. Contact us today to start saving on energy costs.
We specialize in the following weatherization services that guarantee savings:
Entire home insulation installation
Attic insulation
Crawl space insulation
Wall and floor insulation
Duct insulation
Duct sealing
Vapor barriers
Visit our About Us page for more information about our company.