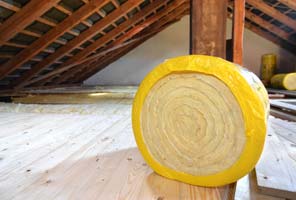 Weatherization Services by Northwest Weatherization
Gresham offers quiet living for residents who want to be close to the outdoors and the city. Some of the attractions that appeal to zen seekers include the Gresham Japenese Gardens. The Gresham-Ebetsu Sister City Association was started in 1977 to promote friendship with Ebetsu Japan. The gorgeous gardens are a result of that. Collaboration to preserve the environment is noble, and that's why Northwest Weatherization works with local homeowners to help them go green.
Going green to help preserve natural Gresham environments like the Oxbow Regional Park is easier than you think. Our team provides weatherization for new homes and re-weatherizing for existing homes that cuts heating and cooling cost, saves energy, and puts money back in your pocket. We'll help you apply for all available rebates, and insulating your home actually pays for itself over time. You'll receive more than immediate savings on your electric bill. Our services help your home retain heat. This lessens the load on your HVAC system and extends its life as well.

Older homes like the Jacob Zimmerman House have inadequate insulation. This allows a lot of heat to escape. Even homes as little as 20 years old can suffer from major efficiency losses. We'll provide a complete energy efficiency review of your home to identify how much and where heat loss is occurring. Our technicians can make your house a warm home. Some other reasons to choose us for your weatherization include:
Our weatherization technicians in Gresham are certified in PTCS and BPI.
We buy high-volume materials directly from the manufacturer and can reduce costs accordingly.
Northwest Weatherization will help you get every available incentive rebate to further reduce costs.
Services add home value, reduce energy consumption, and pay for themselves over time.
Areas we focus on include:
Attic weatherization and insulation.
Vapor barrier and crawl space encapsulation.
Wall weatherization and insulation.
Air sealing and draft elimination.
Flooring weatherization and insulation.
Window weatherization.
Contact us for Gresham weatherization service today.
Weatherization pays for itself in time, and we'll help you apply for every incentivized rebate available to you. It's the smart way to save money and regulate the temperature of your home. Call or contact us today, it's time to get started.
We also offer Weatherization Services in:
Beaverton; Gresham OR; Longview WA; Newberg OR; Oregon City OR; Salem OR; Tualatin OR; Vancouver WA; West Linn OR; Wilsonville OR; Woodburn OR; Portland OR; Hillsboro; Milwaukie; Sherwood
---