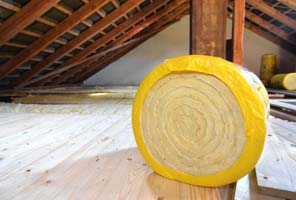 Weatherize Your West Linn Home From the Climates
West Linn is a fantastic choice for those who want a great taste of country living benefits while enjoying everything a city has to offer. Nestled on the Willamette River, West Linn is a nice place to call home. Residents can choose from a variety of great local vineyards like the Owego Hills Vineyard and Winery. Many of these even have operating farms and family friendly activities.
Historical buffs will relish the opportunity to visit the beautiful McLean House and its well-kept grounds. The home was built in 1927 by local traveling Dr. Edward Maclean. It has many wonderful touches that help to personalize the home and bring its architecture to life. With 3 stories and 17 rooms to explore, there's a lot to look forward to.
After some wine and local history, there's nothing quite like experiencing the local West Linn Summer Market. Visitors can really explore the community this way, and purchase a wide variety of crafts, food, and even livestock. With new and vintage items alike you never know quite what you'll find.

Enjoying a great city often requires money and the best way to save it is with insulation. Our services help capture the temperature you want in your home. That means you'll keep in the heat on cold nights and keep out the heat on hot days. This massive reduction on electricity saves you so much money our service can pay for itself in under 6 years. After that it's nothing but savings in the bank. Those aren't the only reasons residents choose Northwest Weatherization.
Our weatherization technicians in West Linn are PTCS certified.
We reduce costs by buying materials factory direct.
Northwest Weatherization will help you get any available incentive rebates.
Our services increase your home value, reduce energy use, and pay for themselves in time.
Areas we focus on include:
Attic weatherization and insulation.
Vapor barrier and crawl space encapsulation.
Wall weatherization and insulation.
Air sealing and draft elimination.
Flooring weatherization and insulation.
Window weatherization.
---
Contact us for West Linn weatherization service today.
It's never too late to start saving with weatherization. We use the highest quality products installed by experienced technicians. All of this is done with the customer in mind, and we work to maximize affordability by working directly with materials manufacturers. Get more from your home. Call or contact us today.
---
We also offer Weatherization Services in:
Beaverton; Gresham OR; Longview WA; Newberg OR; Oregon City OR; Salem OR; Tualatin OR; Vancouver WA; West Linn OR; Wilsonville OR; Woodburn OR; Portland OR; Hillsboro; Milwaukie; Sherwood
---