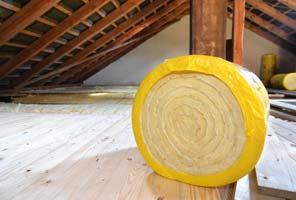 Weatherization Services  Company in Sherwood
Sherwood offers the sweeping forest green vistas Oregon is known for. These are frequently interspersed with vast rows of grapevines grown by local producers like Ponzi Vineyards. However, the same weather that has turned Oregon into a leading wine producer can wreak havoc on your home. The animals at the Tualatin River National Wildlife Refuge may have adapted to living outdoors, but when the outdoors creep inside they can make temperature control in residential homes impossible. At Northwest Weatherization we provide weatherization services that protect your home from the elements and so much more.
Our services make it easier for your family to enjoy your home. When you go to local events at the Baggenstos Farm like the corn maze, we'll make sure when you get home it feels like one. We provide homeowners with a steady temperature that's easy for your heating system to maintain. We focus on whole home insulation and will identify the areas in your home where heat loss is the greatest. Whether focusing on critical areas or weatherizing your entire home, you'll feel the difference immediately.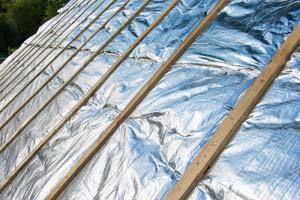 Whether the call is coming from across town or from a Sherwood family staple like Safari Sam's, we can reduce energy costs and improve heat retention. Using quality components purchased manufacturer direct allows us to reduce costs without reducing quality. Looking for more reasons to make us your local weatherization company?
Our weatherization technicians in Sherwood are certified in PTCS and BPI.
We buy high-volume materials directly from the manufacturer and can reduce costs accordingly.
Northwest Weatherization will help you get every available incentive rebate to further reduce costs.
Services add home value, reduce energy consumption, and pay for themselves over time.
Areas we focus on include:
Attic weatherization and insulation.
Vapor barrier and crawl space encapsulation.
Wall weatherization and insulation.
Air sealing and draft elimination.
Flooring weatherization and insulation.
Window weatherization.
---
Contact us for Sherwood weatherization service today.
Energy efficient homes are always going to be more valuable, comfortable, and cost-effective. We make it affordable even before we help you get money back through incentivized rebates. Just call or contact us today to schedule your initial free home energy audit.
---
We also offer Weatherization Services in:
Beaverton; Gresham OR; Longview WA; Newberg OR; Oregon City OR; Salem OR; Tualatin OR; Vancouver WA; West Linn OR; Wilsonville OR; Woodburn OR; Portland OR; Hillsboro; Milwaukie; Sherwood
---