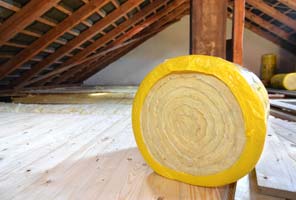 Weatherize Your Woodburn Home Against the Elements
Woodburn offers a lot for the outdoor enthusiast. If you love farms in all of their shapes, sizes, and crops, you'll find a lot to love about this area. Those looking for some amazing gifts and luxurious scents have to visit the Rose Arbor Farm. This small family run farm has a wide range of soft, locally made alpaca yarn goods. You can also take a walk around the farm to smell and view a wide variety of different roses.
Those looking for a slightly more alcoholic present would do well to visit the Hanson Vineyards. Oregon is a major wine producer and home to some world-renowned vineyards. You can schedule a visit of the vineyards or simply purchase their latest masterful blend at your local market.
For family oriented fun, nothing beats the Wooden Shoe Tulip Farm. In addition to tulips, the farm is home to a beautiful garden and fun activities you won't find anywhere else like archery tag. That makes it ideal for parents looking for a nice day out and great place to tire out their children before the drive home.

Investing in your home means smart upgrades, and that's what we provide. Insulation services pay for themselves over time. That means in as little as 5 years you could be enjoying a return on your investment that lasts much longer. Those aren't the only reasons residents choose Northwest Weatherization.
Our weatherization technicians in Woodburn are PTCS certified.
We reduce costs by buying materials factory direct.
Northwest Weatherization will help you get any available incentive rebates.
Our services increase your home value, reduce energy use, and pay for themselves in time.
Areas we focus on include:
Attic weatherization and insulation.
Vapor barrier and crawl space encapsulation.
Wall weatherization and insulation.
Air sealing and draft elimination.
Flooring weatherization and insulation.
Window weatherization.
---
Contact us for Woodburn weatherization service today.
It all begins with a free energy assessment right in your home. Our technicians will guide you through our weatherization services. Before you ever commit we'll show you where your home can be more efficient, and help you determine how to get the most from our service. Now is a great time to go green and start saving money in no time. Call or contact us today.
We also offer Weatherization Services in:
Beaverton; Gresham OR; Longview WA; Newberg OR; Oregon City OR; Salem OR; Tualatin OR; Vancouver WA; West Linn OR; Wilsonville OR; Woodburn OR; Portland OR; Hillsboro; Milwaukie; Sherwood
---