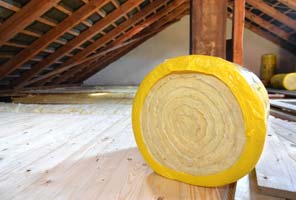 Weatherization Service by Northwest Weatherization
Nestled right next the Columbia River, Vancouver, WA is the last stop you make before entering Oregon along the country spanning I-5 corridor. As one of the original settling spots near the Willamette Valley, it's home to an expansively documented history and some beautiful historical sites. At Northwest Weatherization we provide complete home weatherization through the use of insulation and vapor barriers. If our company had existed in the 1800's the settlers at Fort Vancouver wouldn't have had to rely on beaver pelts to keep warm.
Weatherizing your home with the help of our certified technicians is one of the simplest ways to go green. It saves you money both short and long term, as well as helping to preserve Vancouver's beautiful outdoor spaces like Esther Short Park. By insulating your home's walls, ceilings, floors, vents, and additional areas we can drastically reduce heat loss. This means you'll spend much less on heating in winter and cooling in the summer.

Our insulating services pay for themselves over time. Weatherizing reduces electricity consumption and the difference goes right back into your pocket. Those savings mean you can enjoy fine food at McMenamins on the Columbia after a scenic walk on the Columbia River Waterfront Renaissance Trail more often! Those aren't the only reasons our company is a local staple for weatherization, though.
Our weatherization technicians in Longview, WA are certified in PTCS and BPI.
We buy high-volume materials directly from the manufacturer and can reduce costs accordingly.
Northwest Weatherization will help you get every available incentive rebate to further reduce costs.
Services add home value, reduce energy consumption, and pay for themselves over time.
---
Areas we focus on include:
Attic weatherization and insulation.
Vapor barrier and crawl space encapsulation.
Wall weatherization and insulation.
Air sealing and draft elimination.
Flooring weatherization and insulation.
Window weatherization.
---
Contact us for Vancouver, WA weatherization service today.
All it takes to get started is a free home energy efficiency assessment from one of our certified technicians. We'll walk you through the process, show you which areas in your home are costing you the most, and help you decide on a plan of action. Now is the perfect time to go green and save green. Call or contact us today.
We also offer Weatherization Services in:
Beaverton; Gresham OR; Longview WA; Newberg OR; Oregon City OR; Salem OR; Tualatin OR; Vancouver WA; West Linn OR; Wilsonville OR; Woodburn OR; Portland OR; Hillsboro; Milwaukie; Sherwood
---