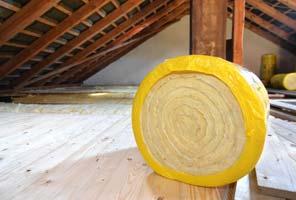 Weatherize Your Newberg Home From the Climates
Newberg is at the very heart of Oregon's beautiful wine country. Winding your way through its verdant grape orchards you'll find local favorites like the Utopia Vineyard. The climate and nutrient rich soil allow some of the best wine grapes in the Northwest to grow. This has made Oregon a wine hotspot that rivals the likes of California's famous Napa Valley.
If you want to get outside without the wine, one of Newberg's leading parks is the Champoeg State Heritage Area. Here you can find camping, hiking, and a variety of landscapes. The park is home to wetlands, forest, and fields as well as several museums. It's at these museums you can get a taste of pioneer life. That makes it fun and informational in one. If you're looking for what settler life was like for the first Newberg citizen, look no further than the Hoover Minthorn House. It was constructed by the first resident of the area, Mr. Jesse Edwards. He carried over his Quaker style as well, making it great for those interested in this type of architecture.
Make your home investment count. Insulation is the best way to save money on heating and cooling. Features like new windows can also reduce sound and harmful UV rays. Those aren't the only reasons residents choose Northwest Weatherization.
Our weatherization technicians in Newberg are PTCS certified.
We reduce costs by buying materials factory direct.
Northwest Weatherization will help you get any available incentive rebates.
Our services increase your home value, reduce energy use, and pay for themselves in time.
Areas we focus on include:
Attic weatherization and insulation.
Vapor barrier and crawl space encapsulation.
Wall weatherization and insulation.
Air sealing and draft elimination.
Flooring weatherization and insulation.
Window weatherization.
---
Contact us for Newberg, OR weatherization service today.
When you're ready to save money, we're ready to get to work. Our services are designed around getting you the most affordable weatherization in the area. We do this through rebates, working directly with manufacturers, and hiring skilled employees that work efficiently and precisely. Make the smart investment in your home. Call or contact us today.
We also offer Weatherization Services in:
Beaverton; Gresham OR; Longview WA; Newberg OR; Oregon City OR; Salem OR; Tualatin OR; Vancouver WA; West Linn OR; Wilsonville OR; Woodburn OR; Portland OR; Hillsboro; Milwaukie; Sherwood
---