What Are Insulation Services?

Insulation service in Milwaukie is the greener way to start saving money. Poorly insulated buildings let heat escape and cool air push in. In the summer this is reversed. The temperature you try desperately to maintain is looking for a way out. Insulation from Northwest Weatherization locks the temperature down. We prevent the exchange of air between the inside and outside of your home. This provides a whole host of benefits. If you want to save on your energy bill every month it all starts with our free home energy audit.
Choose local. We're your Northwest insulation experts.
Rebates allow you to recoup as much as 40% of the cost of insulation services!
Our certified technicians know which updates offer incentives. We'll work with you to create an action plan, identify available rebates, and take care of all the local paperwork.
Get the experience you need and the insulation products you want.
Over 25 years of local experience: We have the skill, knowledge, and Northwest experience to insulate your whole home.
Choose certified technicians: Our technicians are trained in high-efficiency insulation installation from PTCS and BPI.
Get low-cost, high-quality materials: We purchase materials directly from manufacturers that include JM.
A free home energy audit: We'll audit your home's energy use for free!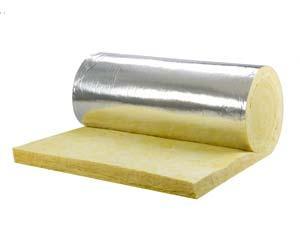 Critical Areas for Insulation Include:
Floor insulation – It's critical to seal every area, even when you can't see it. Crawl spaces provide a haven for moisture and cold air. This travels upwards and through the floor. That cools the lower levels of your home where heat is needed most. Our vapor barriers seal off moisture. We also seal out drafts and insulate pipes and hatches.
Wall insulation – The majority of home heat loss occurs because of poor insulation in your walls. We use spray-in insulation. Not only is it convenient and fast, but it doesn't settle and completely fills every nook and cranny. A high R-value and total resistance to mold and mildew make it the smart choice.
Air sealing – Ducts that aren't sealed properly let unfiltered air into your home. This can contain contaminants like dust, pollen, bacteria, and even animal waste. We'll identify any gaps and leaks in your system, seal them, and restore full functionality to your HVAC system.
Contact us today!
Insulate your Milwaukie home now. Enhanced comfort and great savings start right here. Don't wait any longer. Call or contact us. It's time to schedule your free home energy audit!
We also offer Insulation Services in:
Beaverton; Gresham; Longview, WA; Newberg; Oregon City; Salem; Tualatin; Vancouver WA; West Linn; Wilsonville; Woodburn; Portland; Hillsboro; Milwaukie; Sherwood
---