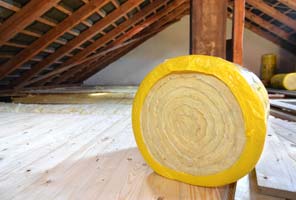 Weatherization Service by Northwest Weatherization
Longview, WA has easy access to larger metropolitan areas while providing residents with a relaxed suburban paradise. Locals love to visit the Triangle Bowl, an area favorite that's been delivering great bowling and eats for over 50 years. Experience and high standards are what keeps a business running for so long. That's why Northwest Weatherization applies the full breadth of our 25 years of combined experience on every job.
Our certified technicians make sure home weatherization is performed correctly using the latest best practice standards. That means our services don't just benefit older homes like The Rutherglen Mansion. They benefit newer homes as well. Materials and technology are always changing. Even windows from several years ago aren't nearly as efficient as newer ones. We'll perform a complete energy efficiency audit of your home to determine the areas that lose the most heat. Working on the worst offenders first provides your home with the greatest results.

Your home should be a place of comfort, and improper temperature regulation can make that difficult. Our services act like the trees in Lake Sacajawea Park, helping to regulate the temperature. Instead of running off of water and sunlight your home uses electricity for heating. By insulating your home with fill insulation and vapor barriers, we can drastically increase your home's ability to retain heat and reduce the amount of electricity needed to heat it. Why else should you choose us for local home weatherization?
Our weatherization technicians in Longview, WA are certified in PTCS and BPI.
We buy high-volume materials directly from the manufacturer and can reduce costs accordingly.
Northwest Weatherization will help you get every available incentive rebate to further reduce costs.
Services add home value, reduce energy consumption, and pay for themselves over time.
Areas we focus on include:
Attic weatherization and insulation.
Vapor barrier and crawl space encapsulation.
Wall weatherization and insulation.
Air sealing and draft elimination.
Flooring weatherization and insulation.
Window weatherization.
Contact us for Longview, WA weatherization service today.
Making your home more energy efficient through weatherization can pay for itself over time. The sooner you start going green with re-insulation, the more you'll save. In as little as 5 to 6 years your current efforts  will actually make you money in future savings. We'll further help you reduce the cost through incentivized rebates, making this one of the smartest home improvements you can buy. Just call or contact us today to get started.
We also offer Weatherization Services in:
Beaverton; Gresham OR; Longview WA; Newberg OR; Oregon City OR; Salem OR; Tualatin OR; Vancouver WA; West Linn OR; Wilsonville OR; Woodburn OR; Portland OR; Hillsboro; Milwaukie; Sherwood
---