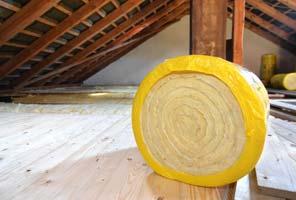 Weatherization Service by Northwest Weatherization
Beaverton provides easy access to nearby metro areas and a wealth of activities. Art lovers who share in the community spirit enjoy Art On Broadway. Exclusively featuring local artists, this gallery houses everything from mixed media work to sculptures and watercolor paintings. While the elements may inspire incredible artistic beauty, they can wreak havoc on your home. At Northwest Weatherization our weatherization services keep it warm, toasty, and energy efficient so you can enjoy your latest masterpiece year round.
Our company is all about efficiency. We use insulation to help you regulate the temperature of your home. This produces a consistent environment, reduces moisture, and costs less to both heat and cool. This dedication to an efficient operation is the same dedication that makes local Cooper Mountain Vineyard such a success. Ensuring everything is just right allows their grapes to flourish like natural vegetation does at the Cooper Mountain Nature Park.


Our certified technicians are prepared to put their combined years of experience to work for you. We get the highest quality components directly from the manufacturer. This cuts cost and adds up to incredibly affordable weatherizing and re-weatherization. Just some of the reasons we're the areas most relied upon insulating company includes:
Our weatherization technicians in Beaverton are certified in PTCS.
We buy high-volume materials directly from the manufacturer and can reduce costs accordingly.
Northwest Weatherization will help you get every available incentive rebate to further reduce costs.
Services add home value, reduce energy consumption, and pay for themselves over time.
Areas we focus on include:
Attic weatherization and insulation.
Vapor barrier and crawl space encapsulation.
Wall weatherization and insulation.
Air sealing and draft elimination.
Flooring weatherization and insulation.
Window weatherization.
Contact us for Beaverton weatherization service today.
There's never a bad time to make your home more energy efficient. It makes it easier to find that perfect temperature while saving energy every day. We can even help you get money back on your installations by utilizing available incentive rebates. Just call or contact us to schedule your free home energy audit.
We also offer Weatherization Services in:
Beaverton; Gresham OR; Longview WA; Newberg OR; Oregon City OR; Salem OR; Tualatin OR; Vancouver WA; West Linn OR; Wilsonville OR; Woodburn OR; Portland OR; Hillsboro; Milwaukie; Sherwood
---